Amazon Canada: Harry Potter Complete Collection as Low as $25.99 (expired)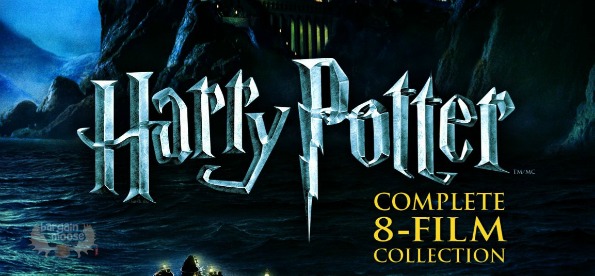 Amazon Canada's one day deal for Boxing Day is a real winner! Get the Harry Potter: The Complete 8-Film Collection in DVD for only $25.99 (list $98.99) and the Blu Ray for only $34.99 (was $159.99).
I have never seen this collection priced lower. I actually bought this collection for my husband (in Blu Ray) a wee bit ago and it is well loved! The set is really fantastic and does come with many of the extras that were with the original disks. While this may not be the set for avid Potter fans - it is a fantastic set at a great price for anyone who enjoys the films at wants a complete set of them.
As both these deals cost just over $25, you will get free shipping on each of them! The deal expires end of day today but could also sell out before then so if you are planning to purchase I suggest you do so soon. I might pick a couple up as gifts for friends.
(Expiry: 25th December 2013)