Amazon Canada: Buy Select Hilarious Movies and Get $10 Off To See 22 Jump Street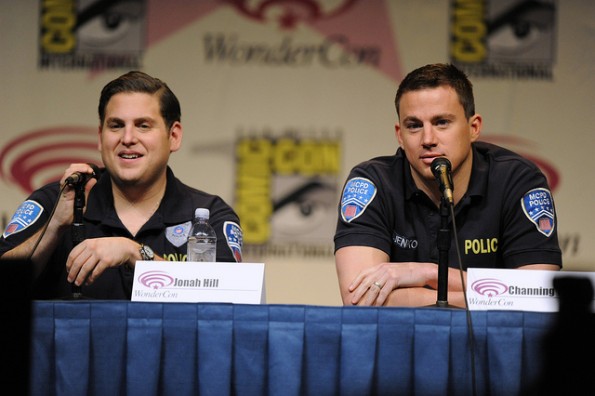 I marked last Friday on my calendar because it was the day Channing Tatum and I had a date. Well, he was on the screen and I was in the theatre, but that's a date! Any time spent with Channing is a good time, and since he brought his friends Jonah Hill and Ice Cube, it was definitely a party. I saw the new 22 Jump Street movie and there were parts where I was holding my gut I was laughing so hard. As if you need a reason to go see 22 Jump Street, but Amazon is giving you an extra one. Buy select movies in DVD or Blu-Ray and you'll get a Cineplex code to get $10 off the cost of seeing 22 Jump Street.
The best part of this deal isn't even getting the $10 off, the selection of movies are all can't miss movies that you really need to see. Even if you have seen them, owning a copy and watching them again and again really can't be a bad thing. Many of them star our friend Channing Tatum, but they are mostly just hilarious movies.
My favourites:
21 Jump Street - seriously, you need to see this. Was $14.99, now $9.83.
The Other Guys - staring Will Ferrell and Mark Wahlberg (who is my other long lost love), is probably my second most favourite movie (after 21 Jump Street). The tuna fish part kills me. This is on sale too, now only $11.49, with a regular price of $19.99.
About Last Night/St. Elmo's Fire - this one is quite different from the rest of the list, but About Last Night was one of my favourite movies as a teen. I remember wishing that things could work out. This one is on sale for $11.49, with a regular price of $19.99.
Once your movie ships, you'll be emailed your code to use on the Cineplex website to get your tickets for the show online. You have until August 31st to see the movie once you get the code.
Shipping is free on orders over $25.
Photo credit: Guilaume Paumier
(Expiry: 13th July 2014)