Amazon Canada: BOB Revolution Stroller Only $384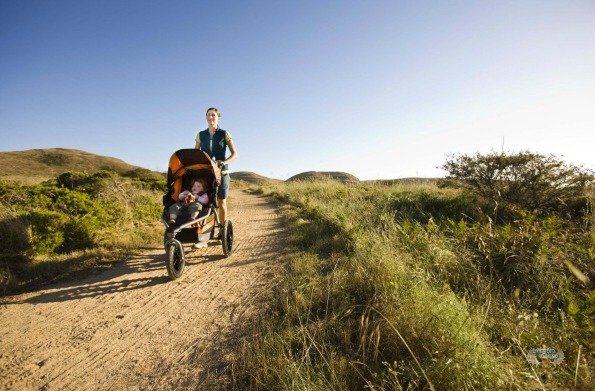 Get the BOB Revolution stroller for only $383.99, was $479.99 at Amazon this week. I checked around and every other store I found sold it for $480, so this deal honestly saves you almost $100 on this powerhouse of a stroller.
I know a few people who had the BOB stroller and loved it. It is pricey, but if there is one thing you should spend your hard-earned new baby dollars on, it is a great stroller. I know, because I had one that lasted me seven years and was terrific. You want a stroller that will last you through all your children, through crappy winters and hot summers and spills and roughhousing.
You don't have your choice of colour with this deal, you can only get the plum, but I find it a nice dark colour, which will stand out from the rest of the black strollers at the park. Want to know why this stroller is so great? See below:
superior maneuverability with a swiveling front wheel that is also lockable
easy to fold
smooth ride with the adjustable suspension system
accessory adapter for attaching car seats or snack trays
comfortable for the little one with adjustable reclining padded seat and five point harness
This item will ship for free.
(Expiry: 2nd February 2014)