Amazon Canada: 73% Off Alien - Predator: Total Destruction DVD Collection - Now $21.50 (EXPIRED)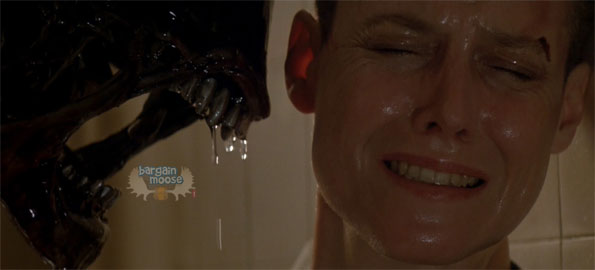 They mostly come out at night, mostly... good deals that is, not aliens! Amazon has discounted the Alien - Predator Total Destruction Collection down to just $21.49. It was originally priced at $79.98, so that puts it at a 73% discount!
Even though it was released in 2008, this collection is definitely a must-have for any of you sci-fi and action movie lovers, especially since it includes the following 8 discs:
Alien
Aliens (long version)
Alien 3
Alien Resurrection
Predator
Predator II
Alien vs. Predator (unrated)
Alien vs. Predator 2: Requiem (unrated)
It also features a number of happy reviews like this one:
This collection is a great deal and is completely worth it, all 8 discs are instant classics and any collector who loves older and newer movies will love it. It was very addictive and I couldn't stop watching it. The discs were in great condition and the definition was great. This franchise was one of the greatest ever written and this collection really captured its amazing story-line. I 100% recommend this pack to any classic movie lover.
This is also a great deal for all of you French-speaking Canadian as the collection is bilingual. In fact, did you know that the movie Prometheus, which came out in 2012, is actually a prequel to the Alien franchise? I actually had no idea but discovered this little fact by looking up the movies. Prometheus is currently on sale as well. You can DVD and Blu-Ray versions for as low as $7. Plus, if you're willing to shell out a little more, the Prometheus to Alien: The Evolution collection is on sale for $59.99 (reg. $215.69).
The only hitch is that you will be missing just a couple of dollars to have this collection shipped for free as Amazon only ships orders over $25 for free, so be sure to check out the deals section for more products to save on. In fact, there are a number of DVDs for $6.99 or less like Inception for just $3.94 (reg. $18.70). For those of you with kids, I suggest you sort those movies by cheapest first and then check out the first couple of pages as there are a number of kids' movies for less than $5. For example, both Barbie: The Princess and the Pauper and Cloudy with a Chance of Meatballs are $3.94 (reg. $9.99).
(Expiry: Unknown)