Amazon Canada: 71% Off The Vampire Diaries - The Complete First Season Now $21.49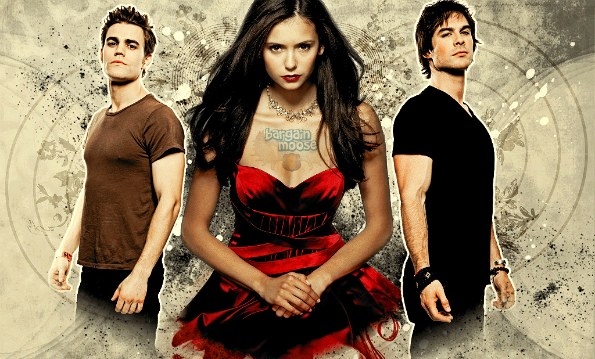 I'm not sure how long this deal lasts, so be quick like bunnies if you want it! Get 71% off The Vampire Diaries: The Complete First Season on DVD. Originally priced at $74.98 it is on sale for only $21.49 - a whopping 71% off!
I have to say even though I am a vampire fan I have avoided all vampire themed movies and TV series since Twilight came out. My shelves are stocked full of the old stuff: Bram Stokers Dracula, the classic Bella Lugosi... but I have been worried about this new stuff ruining the vampire for me: making them too human. What are Mooser's opinions on the Vampire Diaries?
Free shipping is at $25 so you might want to pop something else in your cart to qualify: might I suggest a good Christmas watch: Dr. Seuss' How the Grinch Stole Christmas as it is on sale for $10 (60% off).. or perhaps a trip to your movie past with the Shawshank Redemption for only $5 (73% off).