Amazon Canada: 71% Off Bird Cage Kit - Now $23.73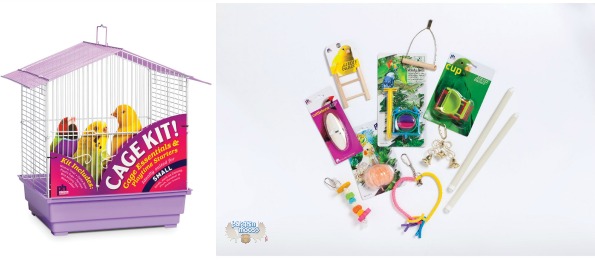 If you are a bird lover or want to acquire a happy feathered friend, then this is a fabulous deal to start you off. Get 71% off a Prevue Hendryx House Style Roof Bird Cage Kit in White/Lilac. Originally $89.99, the kit is now on sale for $23.73.
This cage is ideal for smaller sized birds like budgies. It is 14-Inch long, 11-Inch wide and 19-Inch high with 3/8-Inch wire spacing. This is a kit which means it includes:
two hooded plastic cups
two wood perches
one cuttle bone
one solid wood ladder
one mineral treat
a variety of toys
You do not have to go out and buy those individually, which would probably cost you will over the price of this kit right now. All you need to buy is a bird and some food. You might want some newspaper on hand as well for lining the bottom of the cage.
All items ship free when you spend $25+.
(Expiry: unknown)