Amazon Canada: 50% Off Select Binoculars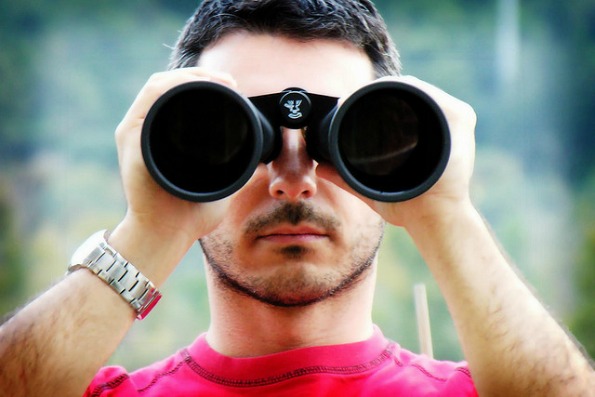 Bird-watching, people-watching or just plain old watching, binoculars let you see clearly for a long distance. Get 50% off top-name binoculars at Amazon.
I recently took a boat trip, and on that boat were a pair of binoculars. I could have sat there all day staring through those things, except I couldn't see my kids with them, who were pulling on my arms for their turn with the binoculars. I think binoculars are an important thing to have in the emergency stockpile you might have, as they would work great during a zombie apocalypse.
These Bushnell 131632 Powerview 16x32 compact folding roof prism binoculars are very affordable. Bushnell is a well-known name, and these binoculars have all the bells and whistles you'll need for doing whatever watching it is that you'll be doing. One reviewer said:
1. Excellent value
2. Respectable name
3. Small and light
4. Good solid quality
5. Adjusting stereo vision is quick and smooth and stays in place once found
6. Comes with a nice little soft case
7. Folds up nicely
Was $63.95, now $38.37.
For something really deluxe, check out the Barska AB11184 Gladiator 20-140x80 zoom binoculars. Was $464.40, now $226.36.
Shipping from Amazon is free on orders over $25.
(Expiry: 15th July 2013)
(Photo credit: Gerlos)