Amazon Canada: 35% Off 7' Ponderay Frameless Pontoon Boat - Now $289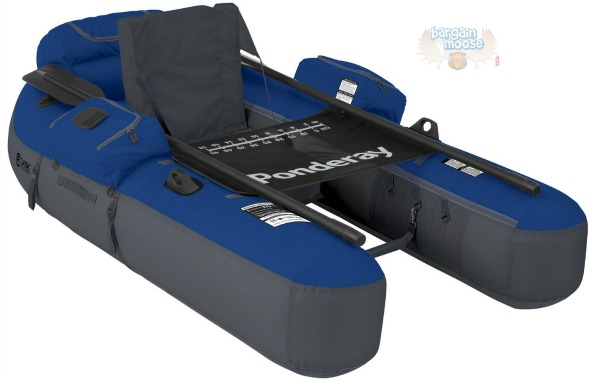 Want to do some fishing this summer? Or, maybe just enjoy the water while not actually being in the water. Pick up this Classic Accessories Ponderay Frameless Pontoon Boat in navy/grey for just $288.66, originally $444.76.
The boat handles up to 350 lbs, which means I could stick both me and my hubby on it... woohoo! I'm not sure it is made for more than one person, though. It features:
Seven foot pontoons for stability
Hydrodynamic hull shape for easy tracking and steering
Boat and three-piece oars disassemble into a compact size
Two large zippered cargo pockets on the pontoons, and rear fabric storage platform with a large zippered pocket above
Big pocket on seat back with mesh bottom for drainage and quick-release stripping apron with fish ruler
Class i river rating
This looks like a whole lot of fun. I have a strong love of water and being on the water. This little boat is perfect for paddling around on a lake or down a gentle river.  I like how open the boat is, and I also think that all the storage compartments would come in very handy.
Enjoy free shipping on orders of $25 or more!
(Expiry: Unknown)