Amazon Canada: $30 Off - KitchenAid Appliances For $39.99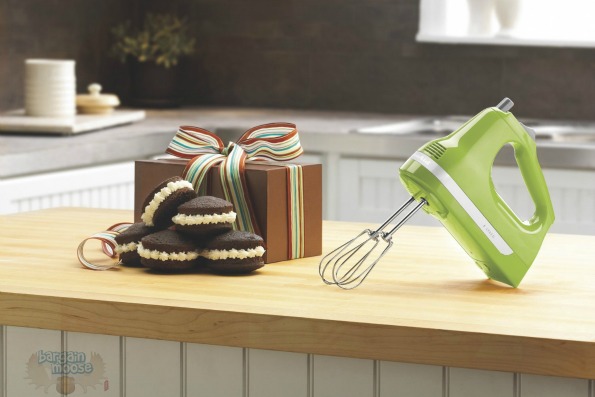 Amazon Canada has a great KitchenAid sale on select appliances. Get chef's choppers, hand mixers, and immersion blenders for just $39.99!
My kitchen is full of KitchenAid appliances because I have worked with a lot of appliances in my short life and they are the best. Unfortunately, all my appliances are not matching. However, we do have two lovely empire red appliances: my husband's food processor and my beloved blender, which is perhaps the most used appliance of them all. I would love to match any future appliances to them. I could get this KitchenAid KHM512ER 5-Speed Hand Mixer in Empire Red for only $39.99, originally $69.99. It is perfect for when you just need a little beat action but don't want to haul out the stand mixer. I could also get this KitchenAid KFC3511ER 3.5-Cup Chef's Chopper in Empire Red for only $39.99, originally $69.99. I would actually prefer it to our food processor. I'm not a big fan of the huge food processor because usually, what I want to chop is only a couple cups of nuts or herbs. This chopper would be perfect for me.
If I got to colour code my kitchen appliances all over again, I would not go for empire red. I would actually be all over this stunning crystal blue! You can get all three of the sale appliances in this beautiful colour:
Isn't that just the prettiest colour ever?
Get free shipping on items that cost $25 or more!
(Expiry: 14th July 2013)