Amazon.ca: Gerber Bear Grylls Survival Series Ultimate Knife Was $80 now $44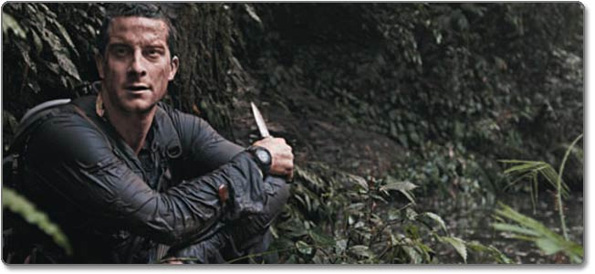 The deal of the week in the tools and outdoor section on Amazon.ca is this mean looking Gerber 31-000751 Bear Grylls Survival Series Ultimate Knife with Serrated Edge. The regular price is $79.99, but you can have it for only $43.99 with free shipping.
This is probably a pretty handy item to have in the tool box at home, or to have in a survival kit if you're going camping or hiking. As well as being a knife, it also has an integrated fire starter with integrated diamond sharpener. Here's what they say about that:
The sheath also has a life-saving fire starter rod locked into a water-tight holder. This ferrocerium rod produces a shower of hot sparks when scraped against the rough surface of the striker notch that is incorporated into the back of the knife blade.
That's quite amazing! I had no idea that this kind of thing was incorporated into a knife and sheath.
So, who else fancies a bit of Bear Grylls? Maybe it's just the survival thing, getting a man who can fend for the family to ensure the safety of future generations... or maybe he's just cute. :) I wouldn't like to think of giving him a big sloppy kiss though, what with all the pee and weird stuff that he manages to eat!
(Expires 9th July 2012)