Amazon.ca: 65% off Lethal Weapon Collection (1 to 4) on Blu Ray! (Only $27.99!)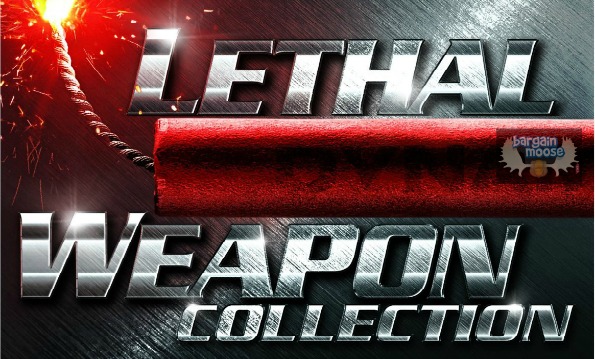 Nothing says 'Christmas' like a cop movie dripping with testosterone and lewd language. Amazon Canada has a whole box of testosterone dripping cops for super cheap!
The collection retails for $79. You save $52 so only pay $27.99. There are some movies that you just grow up with. Lethal weapon was one that I watched a few years on when I was older (I was only two when it came out) but it was never a big thing for me. Even though it wasn't a huge thing for me, I know there are people out there who absolutely love these movies. Maybe this Christmas it's finally time to pass on the Lethal Weapon love to your kids or better yet, your wife.
Shipping is free (to most places) on this since it is over $25. I did a bit of looking around and this is the best price I could find in Canada and, although no one is selling it at the full MSRP, most places are around $10 more.
(Expires: 14th December 2012)