(74% Off) Sienna Eco Steamer Canister Mop Was $230 | Now $60 @ Shop.ca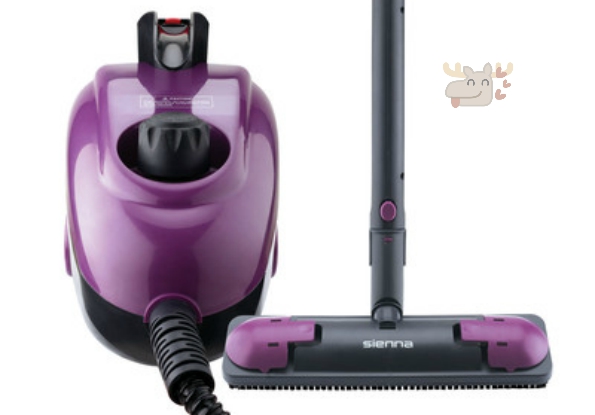 At Shop.ca, the Sienna Eco Steamer Canister Mop was $229.95 and is now on sale for just $99.99. Now, we have that wonderful exclusive coupon code MOOSE40OFF100AUGUST for an extra $40 off your order but you will need a filler item to reach $100. Use a smaller filler item, and your Sienna Eco Steamer comes down to just $59.99 with free shipping.
At Amazon Canada, the exact same Sienna Eco Steamer currently retails for $204.95 and a marketplace seller also has one for $199.99 plus $5.54 shipping. As a filler item, I recommend this Epic Blend Hemp Lip Balm in assorted flavours for $3.99. It was one of the cheapest items I could find that did not require being purchased in a bundle (Crayola and baby toys were a bust because of bundle requirements). Combined, these two items come to $103.98. You can see how this works in my cart: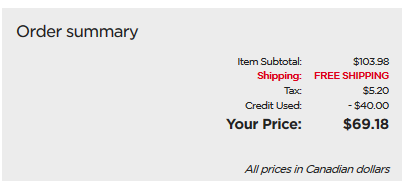 This steam mop is ideal for cleaning almost any surface. It comes with 13 attachments that allow you to clean almost anything that you need to sanitize. This cleaning system is a natural and safe alternative to using harsh chemical cleaning products to clean your home. I am allergic to most cleaners, so this is a great alternative. The steamer uses only tap water to get everything from your bedding to your walls clean.
As one reviewer said:
I have gone through quite a few steam cleaners for washing my floors and this one is the best one yet at cleaning. Has different attachments which you can use for numerous other cleaning jobs.
I also price compared this steamer with the USA just to ensure you were receiving the best deal possible. The Sienna Steamer costs $103.99 USD @ HomeDepot.com, $105.22 USD @ Walmart.com, and $149.99 USD @ BestBuy.com.
This is an impressive unit for the price and I am tickled pink to be sharing it with my Moosers. You just will not find a canister steam mop of this quality for cheaper elsewhere. Compared with Amazon where the price is $205, $60 for the same steam mop is impressive.
(Expiry: unknown)