(EXPIRED) 70% Off Kensington Removable Keyboard Case and Stand for iPad Mini was $80 now $24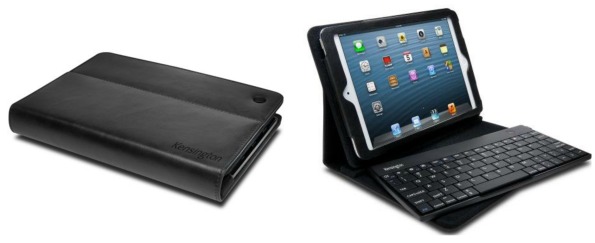 These days everyone seems to have an iPad. Most people opt for a solid case to protect their purchase, but not everyone thinks of purchasing a keyboard. This Kensington Removable Keyboard Case and Stand for iPad Mini has both of these features, and is now on sale at 70% off. It was $79.99 and is now only $23.44.
If you don't have a keyboard for your iPad you're missing out! I always under-estimated how useful they were until I saw my sister taking notes with hers in class. She said the keyboard and iPad combo made it was easier to travel with from class to class. I asked her if she had trouble typing with it and she said she had no problem once you get used to it. If you travel a lot for work, this keyboard and case would be a great way to get work done on the go. Instead of carrying your bulky laptop bag, you can just slip this keyboard and case into your purse and off you go. I know this would be a great option for me if I actually owned an iPad mini!
This Kensington Keyboard and Case is available for free super saver shipping if you spend over $25 at Amazon.
Expiry: Unknown