70% Off Hannibal Season One [Blu-Ray] Was $40 | Now $12 @ Amazon.ca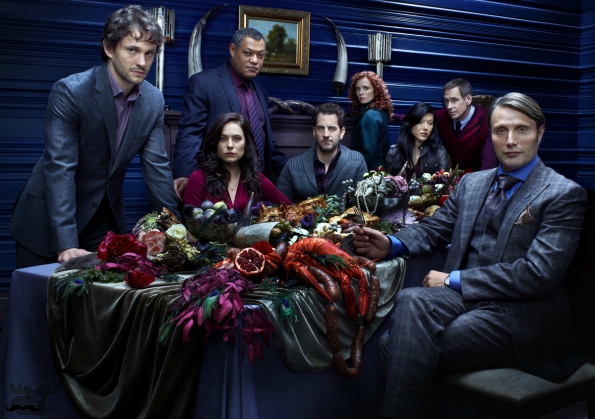 Amazon Canada has discounted Hannibal: Season One [Blu-Ray] from $39.99 down to $12, which is 70% off the original price. The whole idea of $12 for a complete season of a popular new show, in Blu-ray, kind of blew my mind so I had to post! Receive free shipping with Amazon Prime or free shipping on orders of $25.

I price compared this season of Hannibal at other major online retailers. Staples Canada sells season one in Blu-ray for $30.81 and Best Buy Canada has it for $29.99 (Walmart Canada does not carry the show).
This show is like a prequel to Silence of the Lambs and Red Dragon. In this show, Hannibal Lecter is a brilliant (and insane... you know that is coming) psychiatrist employed by the FBI to help Will Graham track down serial killers. We all know where this ends up, but this series is a really cool look at many of the main characters in this world before the series of books (and movies) we all know. As is to be expected, this series is a real thriller.
Reviews of this show are really positive and - spoiler alert - her is what one reviewer on best Buy Canada had to say:
Despite the creepy subject matter, I could not help but digest several episodes at a time to see what FBI profiler Will Graham would fantasize about the next crime scene. His ability to empathize with psychopaths creates an engaging and fascinating look into how he's able to get inside the mind of a killer in order to help solve a case. The story will keep you guessing and make you second guess the true nature and intentions of the characters supporting Will and his apparent descent into madness.
Hannibal - the book and the movie - are sort of guilty pleasures for me. Therefore, I am sure I would like this new series. i have always loved sleuthing themed books and shows (was a big fan of Sherlock Holmes) and the creepy twist to this series is sure to keep me interested and on my toes.
As I have not watched the show yet, I would be interested in hearing any reviews from Moosers who have watched Hannibal. Feel free to drop us a line below!
(Expiry: Unknown)