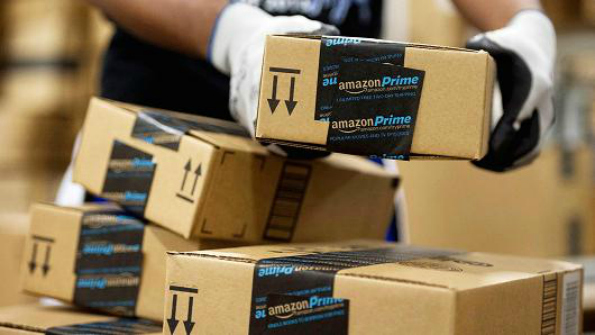 **Bump: given the holiday season sales and all the price drops going on, I thought I would remind you of this very important policy at Amazon Canada**
Hi Moosers! If you are anything like me, you often buy from Amazon Canada. They have great prices, a small free shipping minimum, and fast shipping. Best of all, Amazon's catalogue of items is forever expanding so they no longer just sell books, but rather are a great place for tools, toys, household items, pet supplies, baby supplies, and more. Shopping at Amazon.ca can be a bit uncertain as their prices change frequently, so you never know when the item you want is going to be discounted again. Today, I wanted to inform you of a little known price match policy from Amazon Canada known as price protection.
If the price of an item drops lower than you paid for it, within seven days from the delivery date, you can request Amazon.ca refund the difference. This is not an automatic feature; you must contact Amazon customer service and ask for the company to refund the difference. I have personally verified this with an Amazon Canada customer service representative when I was recently asking for an adjustment:
I have checked the order details and I see the price difference. Based on our price match policy, we do price match on the price difference within 7 days past the delivery date. As you are contacting within the time frame, I'll go ahead and issue you a refund on the price match.
This is considered price protection for customers and is a way for companies to encourage customers to purchase without fear of the price dropping the next day with no recourse. I was asking for price protection on this NatureBright SunTouch Plus Light and Ion Therapy Lamp, which I had purchased for $118.38 (+tax) just before Christmas. It was just delivered on December 29th. When I saw that the lamp had dropped down to $93.65 (+ tax) today, I contacted Amazon.ca's customer service via chat.
Sometimes it may not be worth invoking the price protection if an item has only dropped a couple cents. In this case, I received a refund for $24.73! It was certainly worth my time and effort to contact Amazon's customer service regarding the order and politely requesting price protection.
When contacting customer service, here are a few tips.
Always be prepared. Know your order number and have your order open in a separate window in case they need any details.
Always be polite. Please, thank you, and 'very much appreciated' will open more doors and windows than a sour disposition.
Always know the rules. Price protection is offered for seven-days from the delivery date. Price changes after that period do not qualify.
I hope you find this information helpful my lovely Moosers. I certainly did and saved a good amount of money thanks to Amazon's price protection policy.
Moosers, have you ever invoked Amazon Canada's price protection policy?
(Expiry: Ongoing)