64% Off Outlander Season 1 Volume 1 DVD was $38.99 is now $13.99 @ Amazon.ca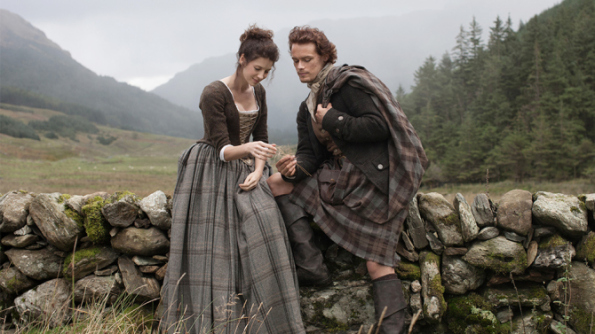 I might be having a super fan moment, but I spotted a great deal on the season 1 volume 1 DVD of the TV show Outlander and I had to share. For those of you who don't know about the Outlander phenomenon, it is an international best-selling series written by Diana Gabaldon, which has now been adapted into a TV show. The DVD was originally $38.99 it is now $13.99, that is 64% off. While the original price is quite a bit inflated, the sale price is still a very good deal. If you are an Amazon Prime member, the shipping is free. Shipping is also free on order over $25. Otherwise, shipping is $4.98.
I think I have told everyone in my life how much I love the Outlander book series. I'm not the only one; over 25 million copies of  the books have been sold worldwide. That is quite the fan base, but the books are simply that good. As you can imagine, I was quite skeptical about this TV series coming as any die-hard fan would be. As it turns out, I love it. They have stayed true to the books as much as possible and have garnered an even bigger fan base, reaching a completely different audience.
You don't have to take my word for it: the show is critically acclaimed and has recently scored some Golden Globe nominations. The DVD is rated 4 stars and a half on Amazon, and has an 8.5 rating on IMDB. It has a very complex plot that sounds kind of funny, but it about time travel and the Scottish Highlands. Lots of action, adventure and romance, following WWII nurse Claire Randall as travels through time.
This review only gives you a glimpse of a very exciting series, which is now in production for Season 2! Now, if you are already a fan like I am, check out the Amazon Outlander store for more great deals on Outlander merchandise. I had no idea this store existed but it is filled with all things Outlander, like this Blu-Ray Outlander Season 1 5-Disc Ultimate Collector's Edition, which was previously $164.99 and is now down to $99.
Once again, shipping is free for Amazon Prime members and with orders that over $25.
Outlander was my favorite TV show of 2015, what was yours?
(Expiry: Unknown)