(60% Off) VicTing Waterproof Bluetooth Speaker just $40 @ Amazon.ca!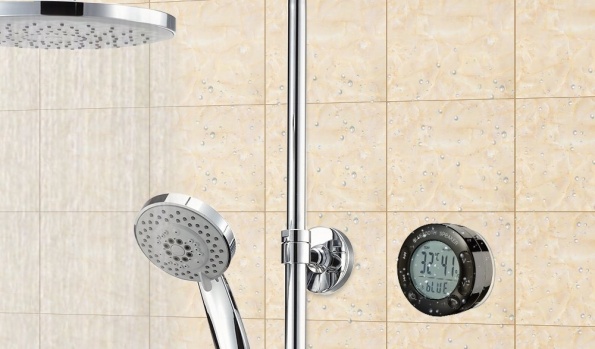 How cool is this nifty little gadget?! I love listening to music while I am in the bath or shower, but I had yet to find an affordable speaker to come right in with me. I hate stepping out of the shower to skip through a song. Now the VicTsing Portable Waterproof Speaker is on sale for 60% off at Amazon.ca, which puts the price at just $39.99. You will also get totally free shipping.
The VicTsing Portable Waterproof Speaker connects to your smartphone or music device via Bluetooth, so you don't even need to have your phone near the shower but you can still listen to all of your favourite tunes. It is also a great item for hands-free phone use if you don't want to listen to music in the shower.
I would have this speaker right in my shower, permanently I am sure. Sometimes my only time away from the family is during my shower, so I would love to have some music in there. Hopefully I don't get too carried away with my dancing and slip or something. I would think the quality of this item is pretty good. There are 204 reviews and it still holds a strong 4.5 star rating.
Amazon Canada offers free shipping on all orders over $25, so you don't have to worry about any additional charges there.
Moosers, would you love to have something like this?
(Expiry: Unknown