6" X 6" Soft Cover Photobook $6.99 (Reg. $13.99) At Shoppers Photo.ca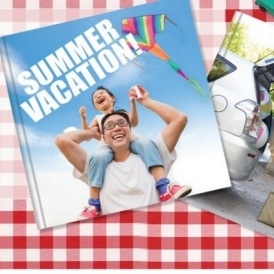 With all of the fun activities that have already taken place this summer, it would be great to get the photo collections into a photobook for each event.
Birthdays, pool parties, and backyard BBQ memories can become tangible when you design a 6" x 6", 20 page photobook at Shoppers Photo.ca for only $6.99. The reg. price is $13.99. If you need more than 20 pages, additional pages are $0.99 per double-sided page.
If you want a bigger photobook, 9"x 12" photobooks are $13.99 and the reg. price is $23.99. Extra pages will be charged at the regular price of $1.20 per double-sided page.

I love that whenever I go in-store to pick up my photo orders that I can apply the cost of the order to whatever promotion is currently going on. Make sure you download the Shoppers Optimum app for your phone and load up your offers before you go in to pick up your order.
Shipping: Picking up your order in store is free, and most Shoppers Drug Mart locations offer the pick up service. Delivery of the items via mail or courier is not a service that is offered.
(Deal expiry: July 29. 2016)