40% Off "Love Wine" Wine Glasses Just $17 @ Amazon Canada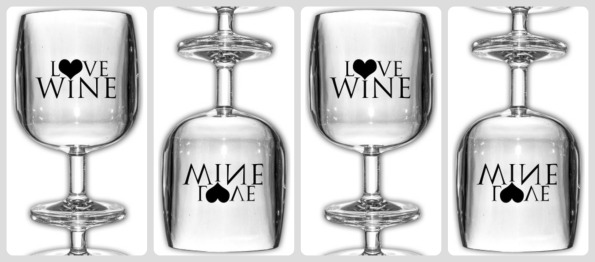 Hey wine lovers! I have a deal for you. Right now Amazon.ca has the Table in a Bag "Love Wine" Acrylic Wine Glasses on sale for 40% off, which has you paying just $16.67. This pack comes with four 8 ounce wine glasses that are great for picnics, backyard parties, the beach or even just to enjoy in the comfort of your very own home. Spend $25 to get free shipping.
If you're anything like me, then you have full attention and a bit of a head tilt when anyone mentions the word, "wine". If that is the case, then these Table in a Bag Wine Glasses are absolutely perfect for you. Don't wait long to seal the deal though, last time I saw similar wine glasses on sale they sold out extremely fast. For just $16.67 that means you're paying just $4.17 per glass. But didn't our parents always tell us that what's on the inside is what counts?
These Love Wine glasses are made of a durable acrylic, so you won't have to bring your expensive wine glasses out on the deck with you. They have an 8 ounce capacity which makes them perfect for red, white or even sparkling wine. I think the written message is just cute, and these glasses would even make a great gift for that avid wine lover in your life. I guess they are not as good as those "unspillable" wine glasses though, which I still need to add to my collection. Amazon has the Unspillable Wine Glasses for just $17.89 for a pair. Why not grab both of the sets that I mentioned so that you can get free shipping too?
These awesome wine glasses are shipped and sold by Amazon Canada. So you will need to spend $25 to get free shipping, but why not order two of these sets so all of your company can have matching wine glasses?
(Expiry: Unknown)