$35 For 5 Ultimate Car Washes PLUS 5 Cents Off Canadian Tire Gas Per Litre @ WagJag Canada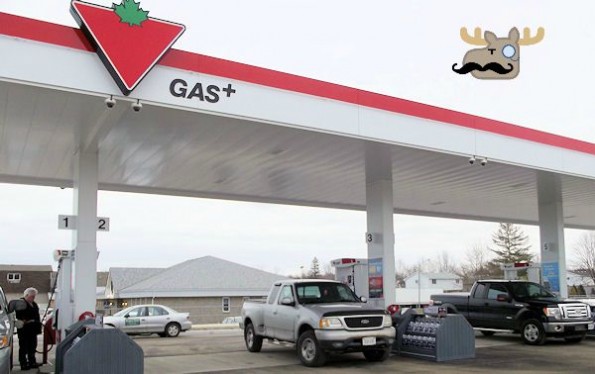 Gosh, gas can be so costly. That is why I love this offer from WagJag Canada. For the next few days you can pay just $35 for 5 Ultimate Car Washes plus you will get 5 cents per litre off Gas at Canadian Tire Gas+ Bars. In total this pack is valued at $56.50, so you are getting about 38% off. When it comes to gas prices, any discount is appreciated. Shipping is included for free in this offer.
The end of the summer is fast approaching, and with cooler weather coming it won't be so much fun cleaning your car in the driveway. You will also be visiting family & friends for Thanksgiving and other holidays coming up, so why not save some money on both car washes and gas? This WagJag offer is fabulous for yourself or as a gift. For just $35 you will get 5 Ultimate Car Washes as well as $0.05 off your next fuel purchase at Canadian Tire Gas+ Bar.
The Ultimate Wash is my first option anytime I was my car at Canadian Tire Gas+ Bars. The Ultimate Wash includes WeatherGuard which will add a protective layer to your vehicle as well as keep it shinier for longer. It lasts about 20% longer than other car care products which is pretty cool. It also repels rain so you may find that you don't always need your windshield wipers going when it is raining. In the winter time, this stuff will lock out snow, salt and any other unwanted winter debris that can cause serious damage to your vehicle.
There are a few slight catches, but definitely no deal breakers. You are limited to two purchased per person, but you can buy a third as a gift for someone. The 5 cents off is valid for up to 100L. This deal comes in a booklet which will take 2-6 weeks to deliver after the deal's closing date. You can expect to receive this offer between September 18th and October 16th, 2015. This offer is only valid at select locations, but the locations are listed on the WagJag website so there is no confusion. Just make sure you have a Canadian Tire Gas+ Bar near you that is participating before youu complete your purchase. There is a total of 36 participating gas bars across Canada.
(Expiry: 4th September 2015)