24x Derwent Inktense Coloured Pencils were $73 now $37 @ Amazon.ca!

In case you haven't noticed, I am on a bit of a hunt for deals on good quality artist pencils! I've found a few great prices over the last week or so, and I've stumbled on another superb price today. This set of 24 Inktense Pencils from Derwent is currently on offer at Amazon.ca – now half price. Originally costing $72.79, you can pick up these colourful bad boys for only $37.16, with free shipping.
Here's a blurb from the product description to tell you exactly what these pencils can do:
Pure, vibrant watersoluble ink pencils that combine the intensity of pen & ink with the versatility of line & wash. Create strong vivid tones then wash over with water for a translucent ink-like effect. Once dry, this color wash is permanent & can be worked again using other media.
These sound like an absolutely excellent set of pencils. And the ratings on Amazon.ca confirm this too – they have 4.9 out of 5 stars, with 24 five star ratings! The comments are extremely positive, with songs of praise from artists and graphic designers alike.
When I was searching on google images, I found a few examples of what these pencils can actually do. Here's what I mean: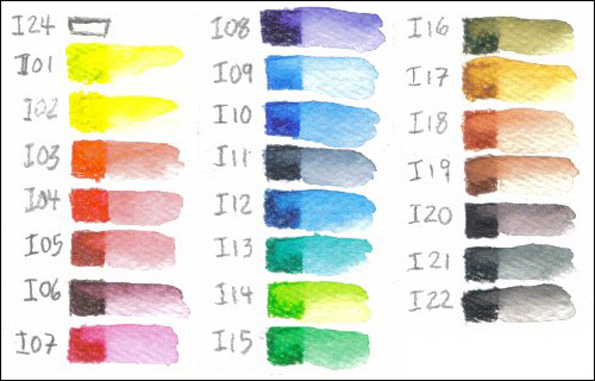 Isn't that amazing! I WANT THESE PENCILS!! The commenter on the image above stated that it was an important exercise to colour with all the pencils, then to put a little water on the colours – so you can see the dramatic colour changes when doing so.
Now, some of you are probably wondering why on earth you would spend $37 on colouring pencils. These aren't really for kids, these are more of a professional artists pencil. I would definitely consider these as a Christmas gift.
Pricing elsewhere - the same set is $51 at Currys, $60 at Opus, with most places actually only selling 12 pencils for the same price as the set of 24 from Amazon. Super pricing!
(Expires: unknown)