$10 Off Disney Frozen Sparkle Anna - Now $15 @ Amazon.ca *HOT*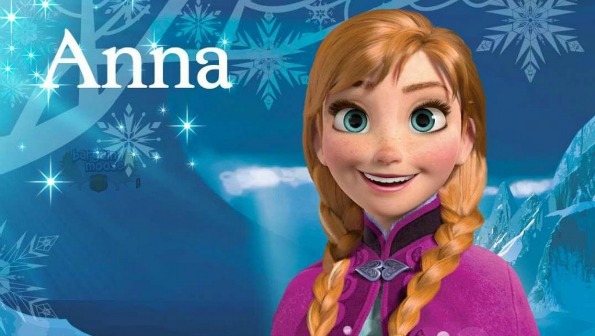 This is a really HOT deal on a Frozen doll (pun intended)! Amazon Canada has just discounted a Disney Frozen Sparkle Anna Doll by Mattel to just $14.94, from $24.99. Get one while you can because it has already hit #1 in amazon's doll category!

This is a basic yet beautiful replication of sweet Anna from the Frozen movie. She is featured in her famous clothing accented with traditional Norwegian patterns. The top and boots appear to be painted on her but the cape, the tiara, and the skirt is removable. This doll has received lots of positive reviews including this one:
My sister and I are crazy about the awesome movie Frozen! So when my sister got this for her birthday, we both loved it! Anna has a removable cape and skirt that make it easy to put other (Barbie) clothes on, even with her plastic top. Her braids are really tight and her crown can come off- actually, we had to put a small rubber band in her hair to prevent the crown from falling! She fits in perfectly with Barbies and looks great on a Barbie horse
It is really cool that she can wear Barbie clothes and that she can ride on Barbie horses. When you can interchange accessories, you get more mileage out of a toy as they are more versatile and can move between worlds. I think this would make a fantastic gift for your little Frozen fan.
Now, there is a matching Elsa and a matching Kristoff, but they are both still at full price ($24.99 each). I am going to be watching them to see if they drop in price anytime soon as I know it is always nicer to get a set.
Amazon Canada offers free shipping on orders of $25 or more. You can get free shipping on just the doll if you are a Prime member, and I tell you here and here how you can get a trial prime membership for free.
(Expiry: unknown)