EXCLUSIVE: Daz3D Coupon Code For 50% Off For New Accounts!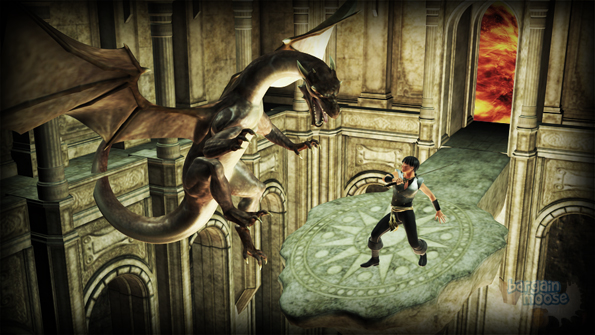 Last week, I mentioned that I discovered a cool site, Daz3D, with a coupon code for 70% off select items. I reached out to them and we've actually set up an exclusive coupon code to have on our coupon page. With this exclusive coupon code, new customers can save 50% on any items on the Daz3D site!
Click here to use the Daz3D coupon code online now
Coupon Code: BargainMoose
Discount: 50% off for new customers
Expires: Never
(You need to be logged in to see discount appear)
The previously mentioned 70% coupon is still in action, but as I said, it's restricted to only a few items. If you're interested in those, then use that coupon. But if you want a discount on ANY item site-wide, then the exclusive 50% code is a much better idea.
If you think you might be going to use Daz3D quite a lot, then consider their Platinum membership plan. It's $24 for 3 months, but that then leads to some benefits such as a 30% discount on everything (on top of sales prices), and certain freebies not available to all accounts.
A brief recap as to what Daz3D is all about – it's free 3D modelling software and you just pay for the different models, clothing, environments, via micro-transactions on their content marketplace. It's an interesting concept. I wondered if they have a model Moose… and they do!! Here's the Daz3D moose – I might just have to buy it and put it in some interesting poses for future blog posts. It comes with "Look at my Hair" fur presets!
Daz3D offer a free item every day, so if you have the free software, you can fill up your library with some of their daily freebies. I've just downloaded the program and claimed some of the free items myself.
The program download took quite a while, it's quite a large file. But once it was ready and installed, I had a little fun and I created the above image… with both the use of Daz3D and a little dabbling in Photoshop. If you download and try it, note that it uses up quite a lot of resources on your computer when the program is running. When I was doing a final render, my partner saw that my computer was going really slow, and he did some geeky madness to whack my PC into turbo mode and the render instantly started to speed up.
It can be quite a complicated program and I've seen some amazing images on the user gallery here. But it was great fun!