Big Fish Games: Only 99 Cents for Fairway (PC) + A FREE Bonus iOS Game!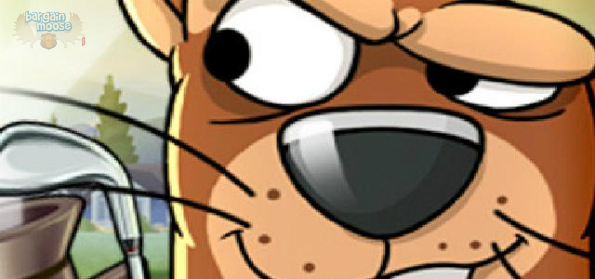 A fun PC game for less than $1? Yep. Get it from Big Fish Games!
 Click here to get Fairway @ BigFishGames.com now
Coupon Code: FAIRWAY99
Discount: Get Fairway for 99 cents
Expiry: 11th August 2013
First things first, if you are already a Big Fish Customer, the 99 cent Fairway offer wont work for you so you'll want to take a look at the FREE iOS game offer a bit futher down. You'll like it, trust me!
But for new customers, let's talk about Fairway. I often write about games I have not played but this one I downloaded and took a look at. I got the FREE one hour trial of it and only meaning to play for a few minutes, sunk a quarter of an hour in to it. It's really addictive. Basically it's a version of solitaire with golf hooks in it. It has a great voiceover to guide you through and add some colour. You don't even have to be a golf fan to enjoy the game but being a fan of the movie Caddyshack will probably help since some of the levels are video delimited. The cartoon videos are the story of how a gopher is going to get back at the golfer who sunk a shot in his hole and bonked him on the head.
The whole experience is enjoyable and well done and for 99 cents there is really no reason not to get it.
Ok, so now that you've gotten Fairway and are enjoying it, how about picking up the Winner of IGN's 2012 People's Choice Award for Best Mobile Board Game? That's right, Fairway Solitaire is the award winning predecessor to Fairway and you can get it for FREE on your iOS device with that link up there.
The only thing wrong with this is that it is iOS only. Come on Big Fish, Android is pulping iOS like Ed Norton did to Jared Leto in Fight Club. Pick the winner!
Check out more of our Big Fish Coupon Codes!
(Expires: 11th August 2013)