Walmart Canada: HOT! Boxing Day Deal $50 iTunes Gift Cards for $39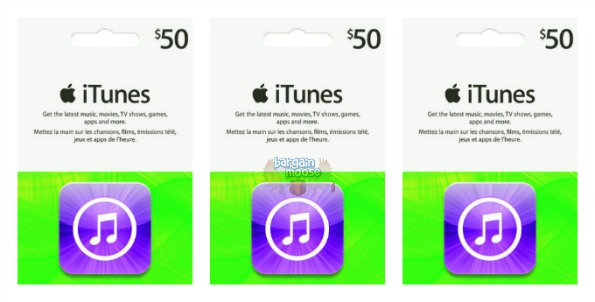 There are some great Boxing Day deals already coming in and here is another one for Walmart Canada. In-store only on December 26th, you will be able to get a $50 gift card for iTunes for just $39!
I know we did a Walmart flyer blog post earlier, but I feel this deal should be highlighted on its own - for those of you brave enough to be queuing at Walmart on Boxing Day morning that is.  Basically you will be saving 22% on the cost of an iTunes gift card which is pretty incredible.
iTunes was a popular item on a few people's list that I had to buy for this year. You can use them on your computer, iPods, tablets and smart phones and more now. I actually had it on my list as well. I have a couple of birthdays to buy for in January and February and this is the perfect gift to grab for the music lovers on my list!
There is a limited number of gift cards for each store so these gift cards will most likely run out pretty fast.
(Expiry: 26th December 2013)