The Bay Canada: 60% Off Swimwear & Coverups (expired)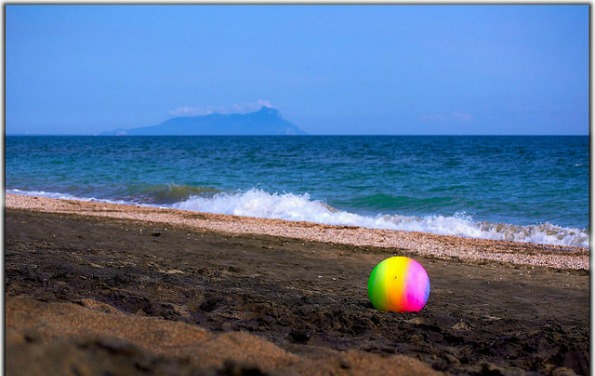 While you may think August is not the time to buy swimwear, it is the best time to get a deal. You can save the suits for next year, to swim indoors this winter and for your trip south. You'll get 60% off, so it is worth it.
Every woman loves new swimwear, we just hate shopping for it! I'm not a big fan of wearing last year's bathing suits. Because I have so few suits, all of the pictures I am in are basically the same look, and you can't even tell which year the picture was taken. I love having a new suit for a trip or for the summer, and I'm thinking of buying a stash ahead right now since it is so affordable.
I love this Bermudas lost stripes one-piece bandeau. It looks totally flattering and I love the colours. Was $148, now $59.20.
A new coverup is also a must have. This Colorfield stripe halter dress from Ralph Lauren is fantastic. Was $107, now $42.80.
I actually have quite a few bikini tops with no matching bottoms. I was just thinking today that I could use a basic black bottom to wear with these tops. This foldover brief would be perfect. Was $46, now $18.40.
Shipping is free when you spend over $99.
(photo credit: Moyan Brenn)
(Expiry: Unknown)