40% off Everything with Code @ AllPosters.ca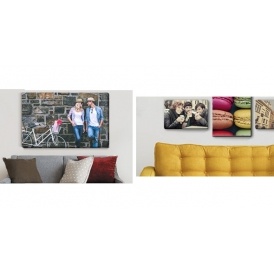 I've been surfing through the funny T-shirts at AllPosters for a while and giggling my face off! Today only, AllPosters is actually offering 40% off everything - not just funny tees. Just enter the code KMD443 at checkout. Let me show you some of my favourites.
I love this Ironic tee. What made me laugh even harder was the comment from a customer that reads, "I was very im-PRESSED." Oh, that's PUN-ny. Anyway, $29.99 for a printed t-shirt isn't too bad these days but why not pay just $17.99? Enter KMD443 at checkout and save! There are pages and pages of such shirts, I guarantee you'll find something to make you smile! How cute is this kids' shirt? Also, so very true.
If you're looking for a little something for a kids' room, or maybe a game room, take a look at the cardboard cutouts. There's BB-8, Deadpool and Minions to name a few. (The Deadpool cutout is lifesize!) They're each $53.99 but only $32.39 with the code!
AllPosters has so much cool stuff, you can spend hours surfing. Don't forget the Art and Photography if you're looking to spruce up your space (without a lifesize superhero). Even turn your own photos into art!
Shipping varies (check this helpful chart) but starts at... free! Hurry before this sale ends at midnight (your local time).
(Expires: 21st March 2016)