Zinio Freebie: 1 Year Digital Magazine Subscription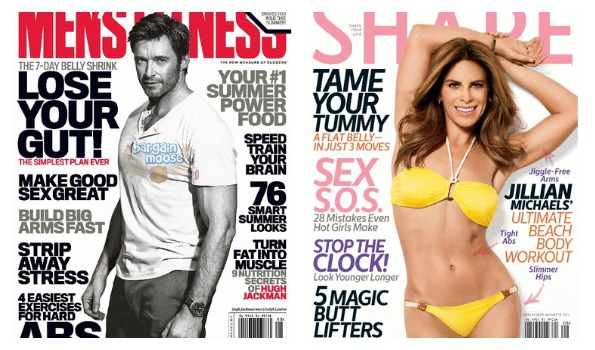 Get a one-year digital magazine subscription totally free! You just have to sign up and you'll receive your digital issues of either Shape or Men's Fitness, or both, immediately.
I love magazines and get quite a few of my favourites by subscription. I have actually been looking to add a fitness magazine to my roster, so this is awesome. I've tried a digital subscription because I am a hard-core print addict, but I need to get with the times. Besides, digital subscriptions are much more environmentally-friendly. This way, being free and all, I'll see if I like it and if I should convert my other subscriptions to digital.
I've read both Shape and Men's Fitness before and like the knowledge and instructional photos in both magazines. You might wonder why I'd read a men's fitness magazine, but I am an avid reader of anything, and I find much of what they write can be applied to women. Plus, I can tell my husband how to work out (even though he hates that).
You don't need to enter in any credit card information, so they won't be able to continue to bill you once the subscription is done.
(Expiry: Unknown)