Zinio Digital Magazines: Free Trial Subscription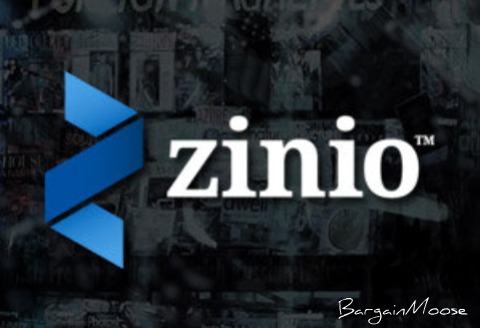 Want to buy and read magazines on the go? Zinio is a mobile reading application for iPhone, iPad or your PC or Mac that creates digital editions of magazines, which are exactly the same as the print editions. When you create an account at Zinio, you can get a free trial magazine subscription.
There is no obligation or credit card required for the free trial.  There are 17 magazines to choose from. I've listed the number of free issues per trial subscription in parenthesis.
Shape (2), Marie Claire (2), Sports News Today (60!), iphone life (2), PC Magazine (3), food network (3), Cosmo (3), WebMD (8), Spin (3), Nylon (3), Wine Enthusiast (3), Elle (3), BlackBook (3), Men's Fitness (2), Dwell (2), Road and Track (3), and Robb Report (2).
Digital Subscriptions and single issues of many popular magazines are also available. I found quite a few subscriptions that I would like to try - Weight Watchers 6 issues for $9.97, Men's Fitness 10 issues for $9.98, US Weekly 52 issues for $66.95, and Good Housekeeping 12 issues for $7.97.
I chose Shape as my trial subscription. The magazine reads easily on my iPad or computer. I don't think it would make for an easy read on the iPod though. Usually when I read a magazine I turn down the pages if there is a website that I want to look up later. With the digital subscription, I could click on it and go right to the website. Love that!