Word Lens Translator App Now Free On iTunes & Google Play Store (Was $5)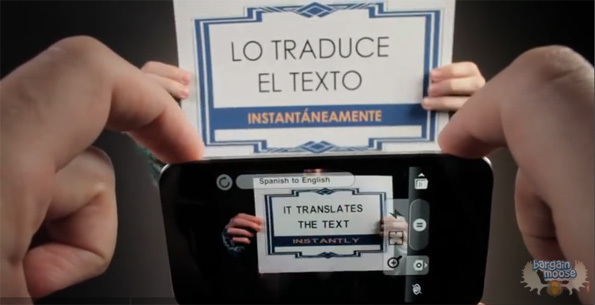 The internet is currently abuzz with the Word Lens Translator app because it's now free on both iTunes and the Google Play Store. It was originally priced at $4.99 and since there is no word on when this awesome app will go back to its full price, I suggest you quickly download it as soon as possible.
The World Lens Translator is extremely handy because it uses your device's camera to instantly translate any printed words. Say you're travelling abroad and you don't know what the writing on a certain sign outside means. Simply launch the app, point the camera at the sign and prepare to be amazed because it will translate the writing for you. Plus, the app can also translate words that have been reversed (spelled backwards) or can erase words from the sign.
Upon first downloading the app, you are only able to reverse or erase. However, be sure to download all of the language packs by tapping on the world map icon on the bottom left of the screen as these are all free right now. You can get the following languages: Russian, Portuguese, German, Italian, French and Spanish, although keep in mind that the app is only able to translate to and from English. Here's to hoping that the developers of the app are working on more languages packs and the ability to cross-translate between all the languages as well!
I tried this app on my iPhone on a granola bar I had lying around and I'm happy to report that it worked really well. The text was instantly translated, though the only tip I have is that you need to make sure to keep your hand steady over the text you are trying to translate.
It's definitely one of those must-have apps even if you don't see yourself using it right now because you never known when you might need it. So just download it now for free and tuck it into a folder on your device for future use. ;)
(Expiry: Unknown)