Royal Ontario Museum: Free Admission This Weekend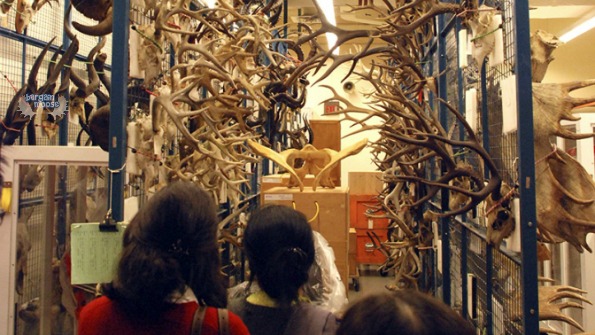 If you are in Toronto this weekend, you must visit the Royal Ontario Museum, as you'll get free general admission.
ROM's ROM Revealed weekend gets you and your entire family into the ROM for free to enjoy all of the exhibits and special features, like free family activities in the galleries. You can even enhance your free visit by adding a behind the scenes experience and see in the museum's collections and research areas.
Having lived in Toronto I've been to the ROM a number of times, most recently just last year. I love going there and seeing all the fascinating things they have on display. History was one of my highest grades in high school (English being my highest), so I really love learning about everything the ROM has to offer.
It looks like you might need to get tickets for the behind the scenes part of the tour, even though it is free and you should go early to do so as there is only so much room inside. I am going to assume that this weekend will be a very crowded one so you might want to go very early and get a spot in line. You might also want to take the subway down as parking is usually limited around the ROM.
(Expiry: 4th May 2014)