PlayStation Store: Six Free Games for the PS4, PS3, & PS Vita with PS Plus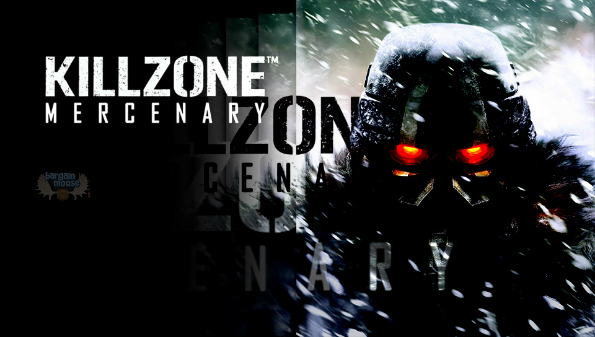 Do you like free? I like free! This month, PlayStation store is offering free games for the PlayStation 4, PlayStation 3, and the PS Vita! We are not talking one lone game here... there are six free games to choose from in the PlayStation store when you have a PS Plus membership. Why choose at all, you might as well get all of them when they are free!
Let us lay the games out per console. This deal gives you three free games for the PS4; this is a great deal as the PS4 console is still fairly new. Tower of Guns, Never Alone, and Aaru's Awakening are all free for the PS4 this month. These games are worth $14.99 each, so pick up all four and save $44.97.
Like the PS4, owners of a PS3 qualify for three free games. Pick up Dishonored, Aaru's Awakening, and Tower of Guns for free. Dishonoured is worth $19.99, Aaru's Awakening is worth $14.99, and Tower of Guns is worth $14.99. Together, you receive $49.97 worth in free games.
The PS Vita offers a different set of games - but this time there are only two freebies. Killzone Mercenary retails for $35.99 and MonsterBag retails for $9.99. Together, you save $45.98.
These free games are all available for individuals who have a PS Plus membership. Three months of a PS Plus membership costs $17.99 US and a full 12 months costs $49.99 US. This may seem like a fair bit of change to throw at the Sony; however, the free game benefits far outweigh the money you pay. Just this month alone you would receive between $45 - $50 CDN worth of games. If you consider that value of freebies each month for the length of your membership - the value really adds up.
Of course, it is best if they are games you want to play. Dishonoured and Killzone Mercenary are probably the favourites of this month's freebie list. They also tend to be the more expensive games. One happy PS Plus member commented on the Sony website:
Never Alone, nice. Never heard of Aaru's Awakening. Seems interesting. Might give it a shot. Glad to see Dishonored being offered. It's a great game.
Another member said:
Will absolutely be getting killzone mercenary for my vita. Now just need to find time to play it. Lol
I think that is why I have never bought a PS Plus membership - when would I find the time to play all these fantastic games?
(Expiry: 30th April 2015)