Photos Unlimited Canada: Get A Free Portrait Package & Free 16 x 20 Canvas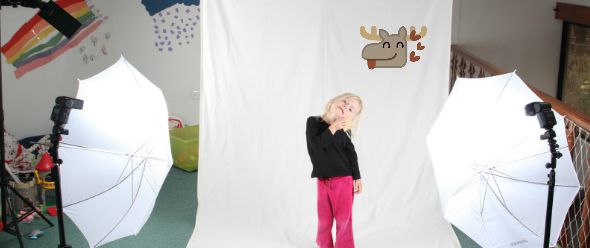 School  has started, and parents Canada wide are itching to get their kiddos in for a portrait session. Well, not happens to be the perfect time. Walmart's Photos Unlimited has a free portrait package available for a limited time, plus you will get a free 16 x 20 canvas. This is all valued at $99.96, so the freebie is almost unbelievable. Just print the coupon and head into a Photos Unlimited location which will be conveniently located in Walmart Canada stores.
Have you been wanting to get a cute photo of your child to symbolize the grade they are in this year? Maybe to show off to their future girlfriend or boyfriend to embarrass them? Whatever the reason may be, Photos Unlimited Canada has a great print coupon available right now, and I wouldn't pass up this offer. Photos Unlimited has set up this print coupon to get a free portrait package a swell as a free 16 x 20 canvas. The portrait package is valued at $99.96 and the canvas is valued at $79.99. So can you imagine getting both of those for totally free?
Sears had a similar offer, but you might have missed out on that. I have never seen Photos Unlimited's product before, but I would assume it is good quality. For free you really can't complain now can you? To get the free 16 x 20 canvas you will need to share the offer with 3 friends by clicking the "share" button, but the photo portrait package is free either way.
There is a bit of fine print with this Photos Unlimited Canada print coupon. It expires on September 30th and can only be used for appointments on Monday to Thursday. You can call your closest Photos Unlimited location within a Walmart store to make your appointment and then just present this print coupon to have your session fee waived. All of the portraits must be in the same post and you can only use the coupon on one subject.
(Expiry: 30th September 2015)