Origin.com Freebie: Bejeweled 3 Free Download (PC/ Mac)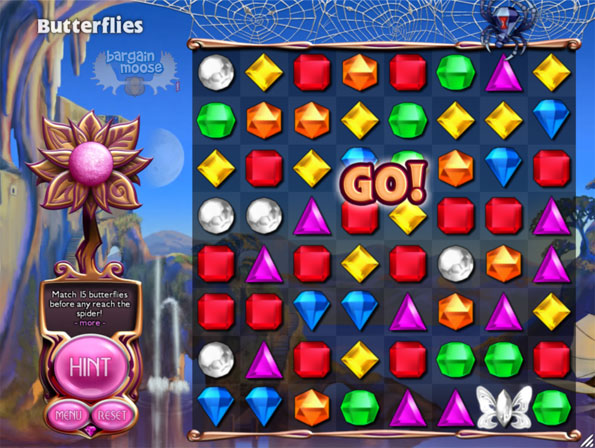 Hi, my name is Margarita and I used to be a Bejeweled addict and now, much to my horror, Origin is offering Bejeweled 3 absolutely free for PC or Mac download. Its usual price is of $4.99, so it's definitely worth a download for those days of boredom... or even snowstorm days up ahead. To get it, just click on the link below and then select "on the house" from the "free games" menu.
First of all, if you're not already registered for Origin, you're going to get an account first but it only takes a minute tops and is absolutely free as well. Plus, by signing up now, you won't have to worry about creating an account the next time we tell you about an awesome freebie at Origin.
Once you have registered for an account, you're also going to need Origin to download this game, but once again, it's free and takes yet another minute (unless you're one of lucky ones with 200 Mbps internet, then it might take you less than 10 seconds for the whole process :P ).
Having recently switched computer, I had to re-download Origin to check out this offer for myself and I discovered that for those of you who already have it downloaded, can also get this freebie directly through their program as well. Simply select the "on the house" option from the "free games" category in the main menu. It only requires 246 MB.
Once you launch the game, a lovely gruff voice welcomes you to Bejeweled 3 and that's when the fun commences. You are given the choice between four levels: classic. zen, lightning or quest. Given that I'm rather rusty as I haven't played in a couple of years, I chose the quest and let's just say that it didn't take very long for me to hear the dreaded two words: "game over" as my butterflies were eaten by the spiders. Just that detail alone goes to show how much this game has changed as there certainly weren't any quests when I played it! It's great fun though and an amazing time killer, so I definitely recommend it, especially for all of you students out there with boring professors. ;)
Lastly, keep in mind that once this deal expires towards the end of the month of October, you can check out other "on the house" offers from Origin as every so often, full versions of a select games are released at absolutely no cost but the catch is that they can also end the deal at any moment, so be sure to download it right away.
(Expiry: 28th October 2014)