Nintendo Canada: Free Super Mario Maker Book PDF Version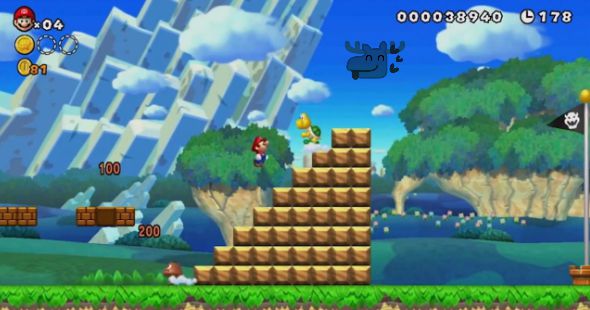 Attention all Super Mario fans, here is an excellent freebie available for you to download. Here is your chance to get the PDF version of the Mario Maker Coffee Table Book. This book is basically the details on how to create your own levels in the much anticipated new release of Super Mario for the Nintendo Wii U this week.
If you are looking to create and play your own Super Mario levels, then this book is a must have. Usually this book comes free with a purchase of the game which is selling for $70, but you can have a look at it and download it for totally free right now. It looks like you could create some pretty wicked levels. With the release of this game, I wish I had purchased a Nintendo Wii U. If you do purchase the game, you will get this exclusive coffee table book that has screenshots from the game and other great art and promotions.
For the most part it looks like this free PDF book has images of the ever so exciting Mario Maker levels. So right now you can grab this book without making the purchase and getting the Super Mario Game for $70. You and your fan friends will love flipping through this booklet. You could even print it off and staple it as a book if you wanted. It has tons of ideas for the Mario Maker levels and you could create some really tough levels to stump your friends. Just don't admit that you stole the fun ideas from this book!
Super Mario 3D World does look like a lot of fun to play on the Nintendo Wii U. Not only can you create an infinite amount of your own levels, but you can also play levels that others players have created from around the world. This game is virtually endless.
So Moosers, are you prepared to create your own Super Mario levels?
(Expiry: Unknown)