Canadian Freebie: McDonalds Small Premium Roast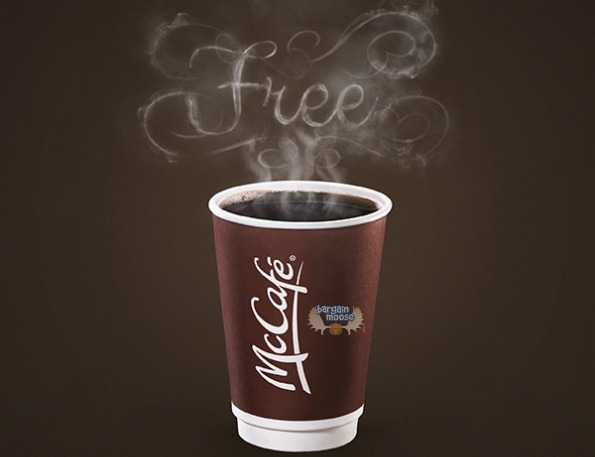 *** BUMP - it's back! ***
This morning until the 1st of March, walk in to a McDonalds restaurant, order a small brewed coffee and then walk out. You don't have to pay, you don't have to buy anything else, because the coffee will be free.
You did hear me right when I said free. You'll get a free coffee at McDonalds, just by ordering it. You can go back too, all day if you'd like really. My husband probably drinks about six cups of coffee a day, and these are small, so I'm sure he could down a good 12 free McDonalds coffees in one day if he so chooses to keep going back. He is often on the road too, so he could technically hit the drive-thru in our city, hit the road and progressively stop at each McDonalds on the way. It could be a challenge for him.
I'm sure he'll end up ordering a Big Mac or a large fry or something else at one of the stops, but I'm sure that is the purpose here. He has also told me that McDonalds coffee is quite good, so it isn't like you are getting free sludge, it is a tasty beverage.
I don't have any other information for you about this free coffee deal, except if you drink coffee, go to it, get it.
(Expiry: 1st March 2015)