Landmark Cinemas Canada Freebie: Get a Free Medium Popcorn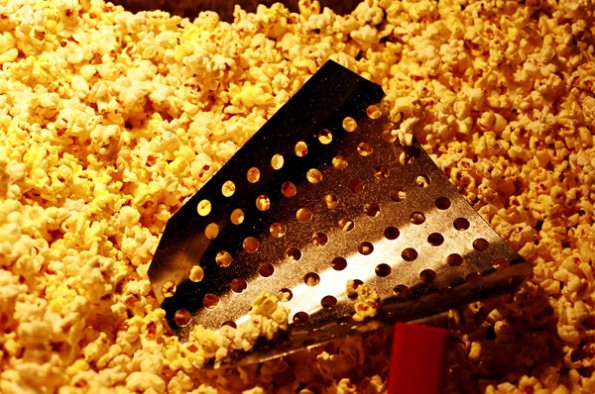 Heading to a Landmarks Cinema theatre? Don't forget to sign up for your free medium popcorn coupon first.
A trip to the movie theatre can be a lot of fun, and a lot of money. So I'm always happy for savings opportunities when they come up. One of my favourite long-standing offers is the free popcorn deal from Landmark Cinemas. When you visit their site and sign up for their e-Newsletter (bottom right of the homepage) they'll email you a coupon for a free medium popcorn.
You just print the email and present it at your local Landmark Cinemas concession stand. With the high cost of concession items these days, it's a pretty hefty savings and I appreciate that you don't have to buy anything else in order to get the free popcorn. Get the whole family to sign up with different email accounts and you'll really see the savings add up. Luckily, my son hasn't discovered soda yet and he's not big on candy, but he can certainly down more than his fair share of popcorn!
Once you've signed up for their eNewsletter and received your free coupon you can always unsubscribe, but I find they send some pretty good offers without spamming and overdoing it. Landmark Cinemas currently has locations in British Columbia, Alberta, Saskatchewan, Manitoba, Ontario and the Yukon. To find a theatre near you visit their website.
Photo credit: Dan Machold
(Expiry: Unknown)