Krispy Kreme Canada: Talk Like a Pirate Day FREE Doughnuts September 19th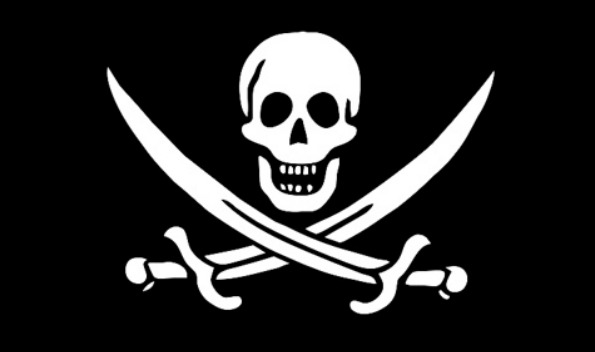 Last year, Krispy Kreme Canada had an event that was not only fun, but it got you free doughnuts as well.  The Talk Like a Pirate day was so successful, they are doing it again this year!  Head into your local Krispy Kreme Doughnuts store tomorrow, September 19th to get either a free doughnut or a free dozen doughnuts!
At every single Canadian and US location tomorrow, you will be able to get either a free glazed doughnut or a free dozen glazed doughunts.  Yes, you heard me correct, a free DOZEN doughnuts.  If you head in and talk like a pirate to the cashier, you will get a free Krispy Kreme glazed doughnut.  If you head in dressed like a pirate, you will get a free dozen of the glazed doughnuts.
You may be thinking that you don't have an entire pirate's costume but you want that dozen doughnuts.  Don't worry, you just need to wear three of the following items to qualify for the free dozen.
Eye patch
Pirate hat
Bandana
Peg leg
Parrot on shoulder
Pirate shirt / Loose white shirt
Knickers
Leather Belt
Silver and gold necklaces and earrings
Pirate hook
Pointy black boots or ragged brown sandals
How easy it is to wear a leather belt, silver or gold hoop earrings and just one other item to get you free dozen doughnuts? I wear those two things almost everyday anyways so I have no issues throwing on a bandana and walking in to Krispy Kreme to get a dozen doughnuts free!
If you just want the one free glazed doughnut, here are some of the phrases you can say to get it by talking like a pirate. You can say "yo ho ho", "heave ho!", "blow me down!" and "thar she blows".
This deal is for people of all ages and will run the entire day.  You will be limited to one freebie (doughnut or a dozen) per person.  Just think, wear a couple of fun items and you can be your workplace hero by bringing in everyone free doughnuts!
Arrrrr Mateys!  Have a grrrrreat pirate day tomorrow!
(Image credit to Scott Vandehey)
(Expiry: 19th September 2014)