Kobo Books Canada: Free First in Series Books!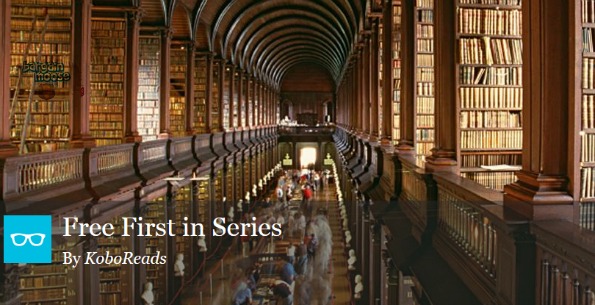 If you love to read and also love a good freebie you are in luck right now. Kobo Books has a great deal on right now that will get you free eBook downloads with no purchase necessary. Get a big selection of "First in Series" books absolutely free for a limited time only.
You would think that there would be a limited selection because all of the free books are the first book in a series but you would be wrong.  There are actually over 100 titles to choose from and all of them are free of charge.  Additionally, there are so many different types of books for everyone's tastes.  You will find free books for romance, thrillers, mystery, Sci-Fi, fantasy, horror and even erotica. There really is something for everyone with this freebie.
The great thing about this deal is that it is not just limited to one download.  You can download as many of these free titles as you would like.  I suggest getting the ones you are even not too sure about because who knows what price they will be after this deal.
This is the perfect way to start reading a new series on your eReader to see if you may like it. If you don't know which ones you may like, each category has an editor's pick to give you a little help. I have my eye on a couple of the First in Series books already to start reading.  Blood of Requiem written by Daniel Arenson is one of them that I have heard about and would love to read.  The other one I would love to read is actually already an editor's pick.  In the romance section One Wild Night written by Jessie Evans looks like a great romantic read to me.
(Expiry: Unknown)