iTunes Store: Order & Chaos Online Now Free (Was $6.99)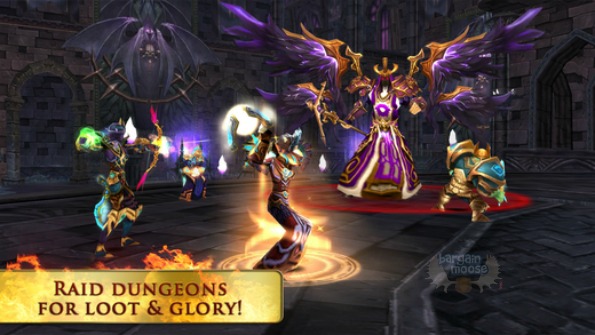 There was just a price drop from $6.99 down to free on the popular MMORPG Order & Chaos Online.
I have no idea how long this deal is going to last, so if it dies before you get it: sorry. However, the price drop only happened around midnight so I assume that it will at least be a 24-hour deal. You should be good until Thursday night (we can hope).
So what is this game? It is a well loved and high rated MMORPG you can play on your iPhone or iPad. It features advanced character creation so you can design your own hero and enter into a huge fantasy world with people around the world. The game has:
5 races: Elves, Humans, Orcs, Undead, and Mendels
Over 2,500 skills
Over 5,000 pieces of equipment to discover
Over 1,200 quests
You can create up to four different characters to play. Pretty much this game is so awesome it will rock your socks off. While the newest version has not had any reviews, across all versions there have been over 3,000 reviews. Here is what some of the players have said:
This game is worth 60$ let alone 6.99, keep the epic updates!

This one of the most awesomest games I ever played… It is awesome that u can play a real MORPG on a such small device… This game is the best…

By far the best RPG game I've ever played.
So many people love this game. Now, there is in game content that you can buy but you do not have to buy it to play the game. I have not played this game myself, but from the reviews it seems to be a pretty big hit. Even if this is not your typical game style, for free you really cannot go wrong. I think the graphics are also good and the addition of mounts really piques my interest.
The new version released on the 6th includes these sweet updates and more:
PvP mode where teamwork far outweighs individual strength.
Capture the opposing team's flag and bring it back to your base to score.
Take on 2v2 or 4v4 challenges.
Join a league of legendary warriors and earn Honor Points based on your team performance.
Get in on all this gaming action for free!
(Expiry: Unknown)