Ikea Canada: Kids Eat Free This Week For Family Day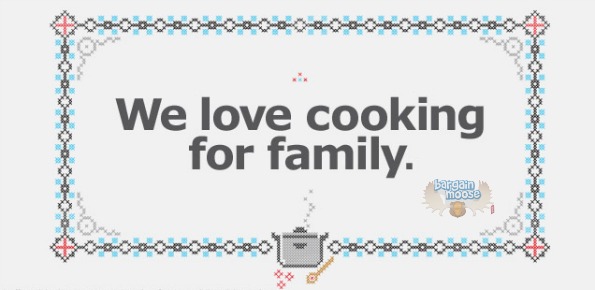 If you are planning on making a trip to Ikea this weekend, bring the kids with you because they eat free for Family Day.
Going to Ikea is a day excursion for us. I love looking at everything in the store and it can take hours. I usually don't like taking my kids while I go shopping because they run like banshees through the store, yelling and screaming and jumping on the furniture and slipping on the floors. Ikea is definitely different. They have play areas throughout the store so while you are considering what shelves you need or what kind of cupboard would look best in your kitchen, your kids are actually engaged in something other than pulling on your coat and driving you crazy.
If your child is over 37" and potty trained, they can go to Smaland, an indoor supervised play place, where you can actually leave them for an hour while you shop. Awesome! Don't forget to bring socks. I know people who make the trip to Ikea just so the kids can play in Smaland and they can shop or browse in peace.
Once you are done shopping, head over to the restaurant, which has surprising really great food at reasonable prices. I remember having this egg and shrimp dish once that was so cheap, I think it was only $2. They serve hot and cold dishes, including children's specials, and always having something  as an organic and a vegetarian option. You get free refills on coffee, tea and soft drinks and free baby food with your adult meal purchase! Seriously, how awesome is that? Breakfast is a whopping $1 before 11 m as well. The Swedish meatballs are incredibly popular and the organic chicken and fish deals are less than $10. The organic crepes are so yummy and less than $4! They also have desserts and salads and other great items.
For a limited time from today until the 17th, your kids eat free. It doesn't say that an adult meal needs to be purchased, but that it is one meal per day per child after 11 am. Children's meals are regularly $1.99 and include a drink.
I'm seriously considering heading in the vehicle down to Ikea this weekend, putting the kids in the playroom, doing some looking around and then getting them some free meals. I'm actually in the market for a table for the kids to do their homework on for my office and Ikea has some awesome desks and tables, one of which I'm writing on right now.
See you there!
(Expiry: 17th February 2013)