Free Junior Ice Cream Scoop @ Baskin Robbins Canada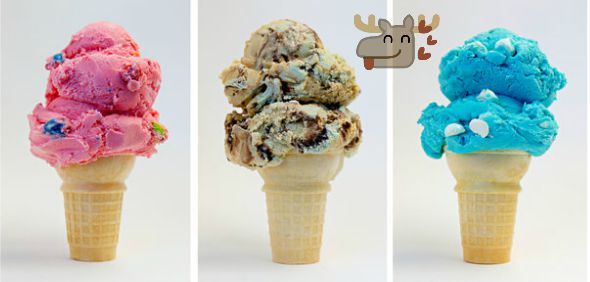 Happy Birthday Baskin Robbins, thanks for the freebie! Baskin Robbins Canada is offering free junior scoop ice cream for Club 31 members. So if you haven't already signed up at the thought of free ice cream, then I suggest you follow the link and become a Club 31 member to receive your freebie coupon.
Baskin Robbins Canada is celebrating 70 years of having 31 flavours of ice cream. To celebrate, they are offering a free junior ice cream cone to whomever signs up, or to whomever has previously signed up to become a Club 31 member. All you have to do is fill out the form by following the link above and then click "redeem". Voila, free ice cream!
So, are you excited for your free 2.5 oz scoop of ice cream from Baskin Robbins Canada? When I go into this popular ice cream parlour I am always overwhelmed with flavours. How could you possible pick just one out of 31 different flavours? Their current featured ice cream flavour is Banana Split, but I personally have yet to try this flavour. You can view all of the flavours on their website, so maybe you can pick one before heading into the parlour. Are there any other adults out there who still melt at the thought of bubblegum ice cream? I have loved it since I could walk and my son absolutely won't try it. More for me! There are also quite a few flavours that I would never dream of trying. Green Tea ice cream? No thanks. I can't remember the last time I was able to get free ice cream, so I definitely won't pass up on this offer. This is also an excellent opportunity to try a new flavour without the monetary risk so to say.
There is a bit of fine print, so be sure to pay careful attention. You will need to print the coupon out. It will not work to just show it to the Baskin Robbins Canada cashier on your mobile device unfortunately. You are also limited to one coupon per member or per person at time of transaction. After you click "redeem" you will only have 5 days to claim your free ice cream cone, so don't hesitate too long to head out to your closest Baskin Robbins Canada location.
So Moosers, what is your favourite ice cream flavour?
(Expiry: Unknown)