Escada Canada: Free Escada Joyful Fragrance Sample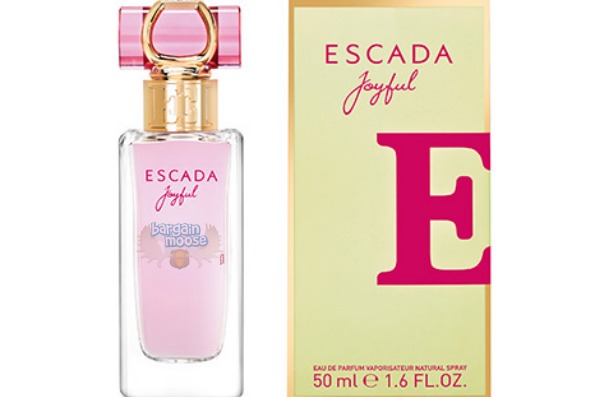 If you are looking to try out a new fragrance but do not want to spend the money, you can get this freebie.  Get a free sample of the new Escada Joyful for a limited time only.
There is no purchase required whatsoever, so there is no risk. All you have to do is fill out your name and address and you will get your free sample delivered to you in the mail.  It doesn't actually say how long the sample will take to be mailed, it just says it will be mailed shortly. In most cases, these freebies usually take about 4-6weeks to be delivered. Not bad for a freebie!
This is the perfect way to try out a new fragrance without having to buy it first.  I like to actually wear a fragrance on my wrist or neck before buying it because perfume will smell different on different people.  That may sound crazy but it is true.  It reacts you your natural body scent to create  personalized scent.  This perfume on you may smell a bit different on someone else.  That is why it is always important to try it on yourself before buying it just because you liked the scent on a friend.
I have personally never tried this scent but I can't wait to get my free sample.  They do have a brief description on their website as to what to expect.
Inspired by the cheeriness you feel when receiving a beautiful bouquet of flowers, this delicate and light scent has the shimmering quality of morning dew. Fresh pink peony is at the heart, surrounded by white florals of magnolia with hints of juicy blackcurrant sorbet and the warmth of honeycomb.
It sounds very inviting to me!
This free sample of Escada Joyful will be available while supplies last so it could run out at any time.  It is best to get your free sample sooner rather than later.
(Expiry: While supplies last)