DramaFever: Free 7-Day Trial Of Premium Membership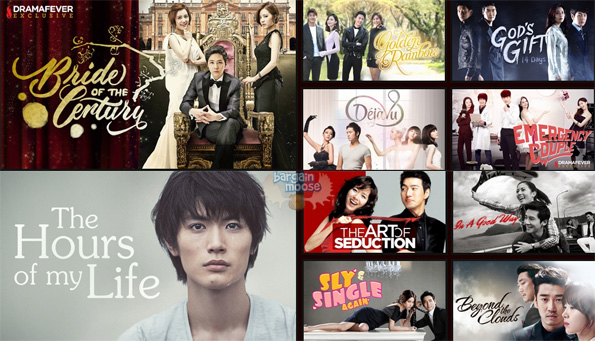 During 7 whole days, you can try DramaFever's premium membership absolutely free! Unlike a regular membership, which has ads and content is interrupted with commercials, a premium membership offers HD viewing with no pesky ads and exclusive access to the newest shows.
For those of you wondering about what exactly DramaFever is, it's basically a video streaming service similar to Netflix but with a focus on international movies, TV shows and documentaries, all of which are available with professionally transcribed subtitles. The vast majority of their content is Korean and Spanish, but they do also offer other language origins such as French, Hebrew, Chinese, Japanese and a couple of others.
They even have popular English titles available for watching such as Waiting for Godot, Taste of Asia, The Kokology Game, etc.
A neat feature is that on top of offering the chance to sort DramaFever's content by genre (i.e. action/ thriller, children's, daily drama, historical, etc.), titles may also be searched by themes like: book/ manga, bromance, first love, Kpop, rags to riches and a couple of others.
Even better is that DramaFever is available for use on just about any device, whether one with iOS (iPhone or iPad), Android and even a Kindle Fire, Google TV or Roku.
Since billing information is required to start the free 7-day premium membership, make sure to cancel if you don't want to be billed for the first month once the free trial expires. But even then, the monthly fee just $4.99 per month!
Have you ever tried DramaFever? Let us know your thoughts on this streaming service in the comments section.
(Expiry: Never)