Downloadable Titanfall Season Pass FREE @ Origin.com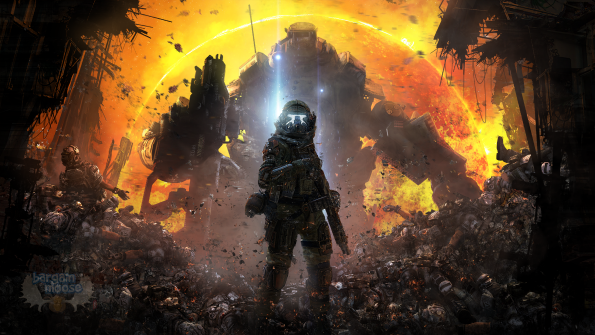 Not too long ago, I posted about the free Titanfall Season Pass being given out to Xbox One and Xbox 360 users. Origin.com has jumped on board. They are giving away the Titanfall Season Pass free to PC gamers.
I assume this has about the same value - $25 - as the Xbox versions did. The season pass combined three previously individual DLCs into one pack. Each of the DLCs came with three new maps so the Titanfall Season Pass has nine new maps in total:
Expedition: War Games, Swampland, and Runoff
Frontier's Edge: Dig Site, Export, and Haven
IMG Rising: Backwater, Zone 18, and Sandtrap
Now, you can actually get the Titanfall Season Pass even if you do not have the base game. Sure, you need the base game to play with the maps - but you can buy this pass and then wait for the game to go on sale for a price you are actually willing to pay. Then, when you get the game, you will also have all this sweet bonus content.
I would wait for one of Origin's legendary game sales before parting with my money. I am not a big fan of this type of game, but we all know games drop in price the longer they are out. Pick up the downloadable content now and see just how cheap you can score the game for later. Who knows, maybe it will be a freebie one day!
A mighty thanks goes out to Mooser Jeff who mentioned on the Xbox thread that this freebie was available for the PC as well.
All of this is probably because Titanfall 2 was just announced recently. The company wants to re-garner interest in the title to build up anticipation for the next instalment. If you have played this game, then drop me a line and share your thoughts! I am always eager to learn about new games from our Moosers.
(Expiry: Unknown)