Downloadable Content for Titanfall FREE @ Xbox Store ($25 Value)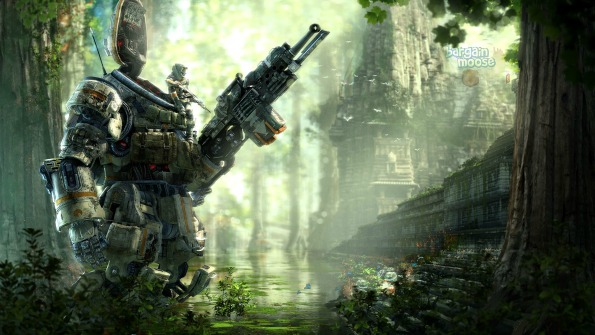 I know zip about Titanfall, but the internet is swarming with happy gamers because Microsoft has discounted a load of Titanfall DLC for the Xbox One and the Xbox 360.
Here is how the deal goes. The Titanfall Season Pass was $24.99 and is now on sale for $0.00. The season pass includes all three of the DLC packs for a total of nine maps.
I have linked directly to the Canadian store for these freebies. However, if you have regional issues (as in it shows en-CA in the website address), then your region may be defaulting to the USA. Click here to reset your region to Canada, as you must get these through the Canadian store.
Now, what if you already have one or two of these down loadable content packs? Well, you can get each pack - for free - separately. Separately, each of the three packs retailed for $9.99, so you are still saving a good chunk of money.
Here are the direct links for the individual Xbox One DLC packs:
Here are the direct links for the individual Xbox 360 DLC packs:
Again, if you are redirected the the US website (even though I have linked to the Canadian side), then use the link above to change your default region. Xbox requires a credit card (that is why you need the Canadian region) but that card will not be charged for this dowloadable content.
Each pack comes with new maps, bug fixes, and new features. Here are the maps you will receive with each pack:
Expedition: War Games, Swampland, and Runoff
Frontier's Edge: Dig Site, Export, and Haven
IMG Rising: Backwater, Zone 18, and Sandtrap
All of these maps come with the season pass or you can purchase the DLC packs individually through the links above. The season pass is most convenient if you do not already own one or more of these DLCs.
For players of Titanfall, this is approximately a $25 freebie! I do not play Titanfall myself, so I would love to hear from anyone who does and picks up this freebie.
(Expiry: Unknown)