Download The Catching Fire eBook for Free @ Google Play Canada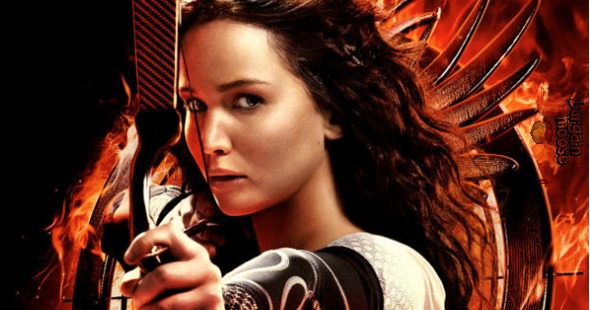 Hey Hunger Games fans, check out this offer from Google Play. For a limited time, you can download the Catching Fire eBook by Suzanne Collins for completely free from the Google Play Store. Catching Fire is the second book of the Hunger Game trilogy, and is definitely worth a read. Even better, you can download the Google Play Store on any device to enjoy this freebie.
With my lifestyle it is hard to make time to sit down and read a book. Even though I can be quite busy, I still made time to read the entire Hunger Games trilogy. Actually, I found this book hard to put down. If you have yet to read these books, or perhaps would read them again, then now is the time. Right now the Google Play Store Canada is offering the second book of Hunger Games trilogy by Suzanne Collins, Catching Fire, for free. This eBook would have normally cost you $12.99. You can download the Google Play Store on any device to take advantage of the offer.
The best part about eBooks is the convenience. Take out your cell phone or tablet wherever you may be and start reading. You don't have to worry about carrying around heavy books, or finishing your book half way through your train ride anymore. The Kindle edition of this book is on sale for $8.24 @ Amazon.ca right now, so getting it for free from Google Play is great.
Here is one of the customer reviews on the Catching Fire eBook:
I forced myself to read this book slowly, over the course of three days, because I just couldn't stand that it had to end. WOW. Given how much I loved The Hunger Games, I didn't think it was possible for Catching Fire to live up to my expectations. This eBook exceeded them. In all my speculations on where Collins was going to take Katniss and Peeta, I didn't even get close. I'm going to try very hard to stay away from any spoilers here.
Not only is the Catching Fire eBook available for free, but the other two books of this Hunger Game trilogy are discounted greatly. You can get The Hunger Games eBook from Google Play for just $2.35 instead of the original price which was $12.99. The third and final eBook, Mockingjay, is also on sale from $12.99 down to $6.50. You can choose to get a "free sample" of either of these books, but I warn you,  you will be left wanting more.
(Expiry: Unknown)