Canadian Freebies: Free Sample of Numi Organic Tea K-Cup from RealCup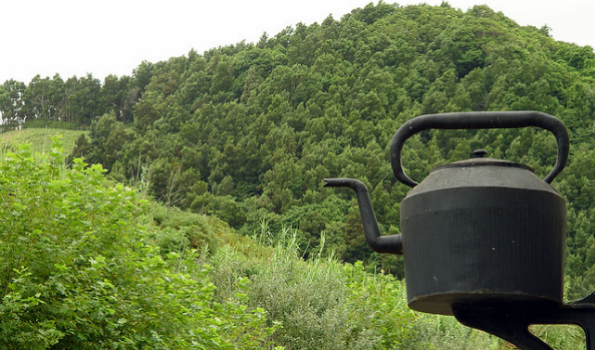 Happy Earth Day, let's drink some tea! Check out the free three-capsule sample of Numi Organic Tea from RealCup. Sign in through Facebook from the link below and share with your friends the simple change you will make to make the world a better place. After sharing, your free capsules will be on their way to your house in the mail. These capsules are compatible with all Keurig K-cups brewers.
I found this freebie to be a little bit confusing, but do not worry we can walk you through it for some free tea! In the promo on Real Cup's Facebook page, Numi Organic Tea would like to help the world be a better place and is asking participants to commit to one of the nine ways to be more eco-friendly.  Pick one - I chose to practice turning off the water when brushing my teeth. I am still trying to teach my daughter to turn off the water while brushing.
If you do not like broadcasting information about this Facebook promo, you could always try hiding the post after it is on your timeline. Click to your profile, find the post and change the privacy settings on the post to whatever you like. You could also tag your friend so they get free tea too.
After you share, you are given a form to fill out your shipping information and are given more details about flavours in the sample pack. Your sample pack includes three K-cups including:
Jasmine Green Tea
Morrocan Mint Tea
Aged Earl Grey Tea
After registering, you will receive a promo code for Numi Organic Tea. Numi Organic Tea does not ship their products to Canada from their website, so unfortunately the promo code only works for those of you in the U.S. Numi Organic Tea mentions on their website that you can now buy their delicious teas from Amazon Canada.
Your free sample will take 4-6 weeks to arrive. There is one additional flavor available for these capsules, a Rooibos Chai that sounds delicious. Unfortunately, this flavor is not included in the sample pack. If I decide to purchase this tea, that flavour will be in my order for the next round.
Numi Organic Tea also mentioned their capsules are recyclable! Recently I was reading about how no K-cups were recyclable and mentioned it in this post about upcycling K-cups. If these new capsules that are compatible with the Keurig K-cups truly are recyclable, I hope the technology takes off in the K-cup market. Until then, I will continue using my refillable K-cups I mentioned in my post and upcycling K-cups.
Image Credit: Pietro Izzo
(Expiry: Unknown)