Canadian Freebies: Free Finish Detergent & Free Finish Product (2 Mail-In Rebates)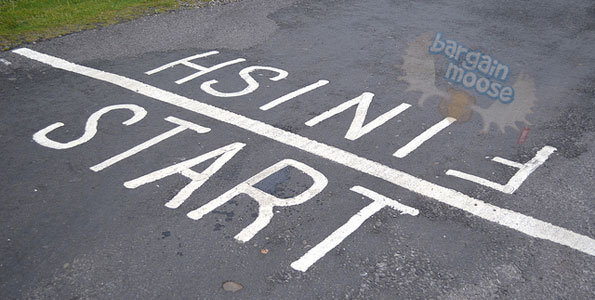 On your marks, get set, clean -- but first, make sure to grab two mail-in rebates for free Finish products. While one is for a free Finish detergent, the other is for a free Finish product and both can be claimed at the same time!
In case you're wondering if Promo-Trak is a legit site for these mail-in rebates, yes it is! The mail-in rebates are actually available through Reckitt Benckiser, which produces Finish products.
Although I mentioned that both Finish mail-in rebates may be claimed at the same time, make sure to fill out both forms individually anyways. Then, you will be able to check your rebate status here to know exactly when you should be receiving them, which should be about 6-8 weeks -- basically just in time for a little fall cleaning! :P
The two Finish mail-in rebates that you can claim are as follows:
Free Finish detergent: Quantum Max or Max in 1
Free Finish product: Jet-Dry, Cleaner or Freshener
Personally, I will most likely be redeeming mine on the Quantum Max and the Jet-Dry Finish products. I am currently using both and love them! My dishes are always super clean and I love how shiny everything ends up being. I have ran out of the Jet-Dry a couple of times before and upon filling it back up have noticed a difference right away in the cleanliness of my dishes.
You have until nearly the end of the month to claim both of these mail-in rebates but if I were you, I wouldn't wait to get them. Once you do receive them, you need to fill them out and send back over to the indicated address, along with your receipt with the purchased price circled and the UPC (Universal Product Code) of each product written on the receipt. You will then most likely need to wait a couple of weeks more to get a check in the mail for the Finish product but on the bright side, this includes taxes!
(Image Credit: Andrew Hurley)
(Expiry: 28th August 2015)