Canadian Freebies: Free Cone Day @ Ben & Jerry's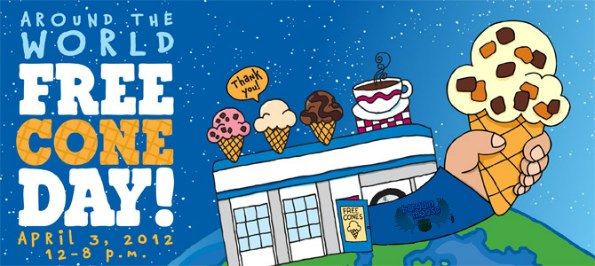 What a glorious freebie! Today, Tuesday the 3rd of April, you can get a free one scoop cone at Ben & Jerry's. Drop by your local Scoop Shop between 12 - 8 pm to receive your tasty free treat!
Most of us our out of luck on this deal, but if you are in the highly populated cities of Toronto and Montreal you are in luck. There are 4 Scoop Shops in Montreal and 1 in Toronto.
No coupon code is needed, just appear and check out their ice cream. Though I have never had Ben & Jerry's (though I hear it is delicious) I am sure this will be a tasty treat for our Eastern Moosers.
Expiry: 8pm today